10 Awesome SEO Blogs You Should Be Reading
Remember the last time you clicked through to the 2nd or 3rd page on Google?
We don't either.
Here lies the crucial fact; your business needs a killer SEO strategy.
The digital space is such a fast-paced and ever-changing environment and therefore, to survive, your SEO strategy needs to be both proactive and adaptive to such changes. The only constant is change, in the digital marketing world. Like most digital platforms these days, search engines are taking a deeper interest in how they can deliver the best possible results to the user. Hence, we are seeing search engines focus more on things like bounce rate, page authority, and click-through rate, to name a few.
Knowing that you need to stay on top of your SEO game is one thing, but putting it into action, is another.  For us marketers, perhaps now more than ever, it's vital to keep up with industry trends... and what better way to do this than reading blogs created by a bunch of top dogs in the SEO atmosphere! Over the years we've filtered through the many (and we mean many!) SEO blogs on the web. You're in luck as we've compiled a list of our personal top 10 seo blogs  that what we reckon are some of the best SEO blogs out there. To help achieve our goal of being the go-to people for SEO in Perth, we appreciate the many blogs that we currently rely on for the digital down low.
But first - let's officially kick this blog off with a few questions that you might be wondering…
'Where can I learn SEO for free?'
We get it - the term Search Engine Optimisation alone can sound a bit intimidating to most newbies (and sometimes even veterans) in the digital space. This really doesn't have to be the case. There are so many great and informative blogs out there today, making it fairly easy to get your hands on decent content. Well, at least a ton easier than it was a decade ago! Websites such as Moz and Builtvisible, are even generous enough to share a bunch of tutorials catering for a range of different SEO skill levels.
'How long does it take to learn SEO?'
Like with most skills in life, before you see a great result you need to invest in the learning process. We don't know about you, but we're yet to meet anyone that was born knowing how to ride a bike. Learning SEO is different for everyone, but it does come down to one major thing; practice! Again, the more time you spend practicing riding your bike, the sooner you'll be competing in the Tour de France. While practice is vital to your growth in the SEO atmosphere, learning is equally important. The forever changing digital space requires marketers and business owners to be eager learners in order to adapt and thrive. The bad news? We don't have a solid answer to this question for you. The good news? How long it takes you to learn SEO is largely dependent on YOU. Your dedication. Your commitment. And your hunger to launch your website to the top of the SEO atmosphere is (literally) in your hands.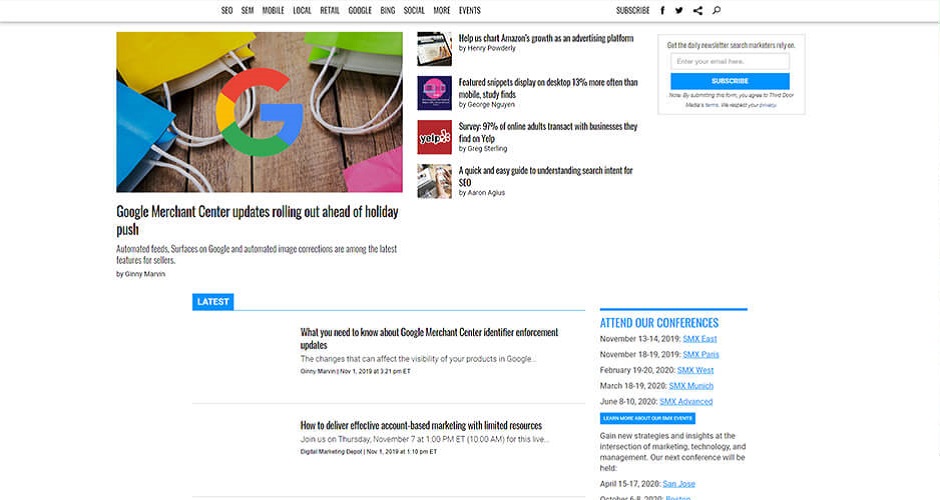 Founder: Danny Sullivan
We love using this blog to keep up with everything that's currently going in the SEO industry. Their insane posting schedule of a whopping 4-5 posts per day makes Search Engine Land a one-stop blog for all SEO-related news. Expect both detailed news updates as well as in-depth analyses of the search industry. If we haven't stressed it enough yet, change is a daily element in the SEO world, so following a news blog that's at the forefront of the industry news allows us to keep on top of our game.
Our suggested post: What Is Search Engine Optimisation?
Founder: Loren Baker
Another reliable source of SEO news is Search Engine Journal. The content reflects the extremely passionate and knowledgeable bunch of people behind the blog. We find Search Engine Journal to be a great source for the latest search news, tips, and how-tos, you guessed it, for everything SEO related. Not to mention they also branch out into different spheres in the digital space by producing informational content on the latest news and updates to social media and pay-per-click. They also post lengthier types of content, for example, their in-depth history article about Google's algorithm updates.
Our suggested post: 60+ Mind-Blowing Search Engine Optimization Stats - SEO 101
Founder: Barry Schwartz
Search Engine Roundtable is another SEO news-focused website that has an even more intense posting schedule of 5-6 posts on average per day! We've found this blog pretty handy when we don't have a bunch of time to sit and read a full-length article. Their short and sweet, to the point posts serve their purpose of keeping us up to date with the SEO community. Due to the nature of their posts, we find that it's an easy website to keep an eye on and check in often for important updates and announcements made by the big boys in the search engine atmosphere.
Our suggested post: Google: Keywords In URLs A Very Small Ranking Factor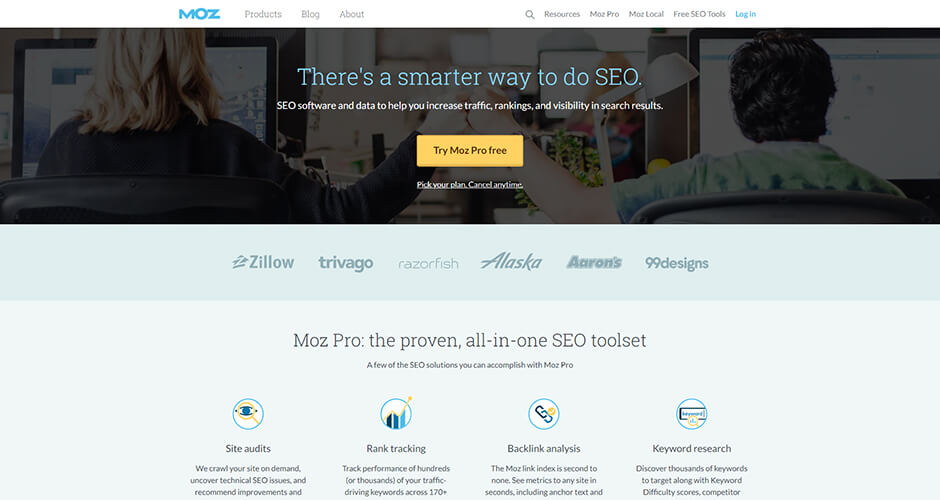 Founder: Rand Fishkin
Most of you reading this will already be familiar with old mate Moz and if not, what rock have you been hiding under? No, but seriously Moz is probably one of, if not the most well-known SEO blog out there on the web (and for good reason). A great feature of their website that we love, is the experimental blogs they create that discover what is currently working best and why. Not to mention, their list of beginner friendly SEO guides and 'whiteboard friday' sessions with Rand.
Our suggested post: The Beginner's Guide to SEO
Founder: Marie Haynes
This is a great blog to have on your follow list for all things Google penalty related. Maries blog and experience extends over a decade and she 100% knows her stuff. Not only is her content captivating, but her life story is equally intriguing. Past veterinarian turned SEO guru, now that's not something you overhear when walking the dog. Check out more of her enticing journey here! Marie's publishing schedule is a bit more laid back to many of the other digital marketing related blogs out there, she's definitely one to keep tabs on.
Our suggested post: E-A-T and SEO for Google: Everything you need to know
Founder: Richard Baxter
A pure beauty, in all forms. There ya go, that's our description of Builtvisible. What's better than having a top-notch quality blog, you ask? Um, quality content combined with stunning graphics and website design, is our answer. Go take a geez at their website and dare to disagree.  Apart from this, we love this blog for the insane industry knowledge they share, specifically their content on good ole Google analytics! We should emphasise that technicality is at the core of this website's content. For those still standing in the shallow end of the SEO pool, this may not be a website where you want to dive head first into the deep end. Newbies in this space may find the advanced technicality of the content a tad overwhelming.  
Our suggested post: A Guide to JSON-LD, Microdata & Schema.org: Guide To Getting Rich Snippets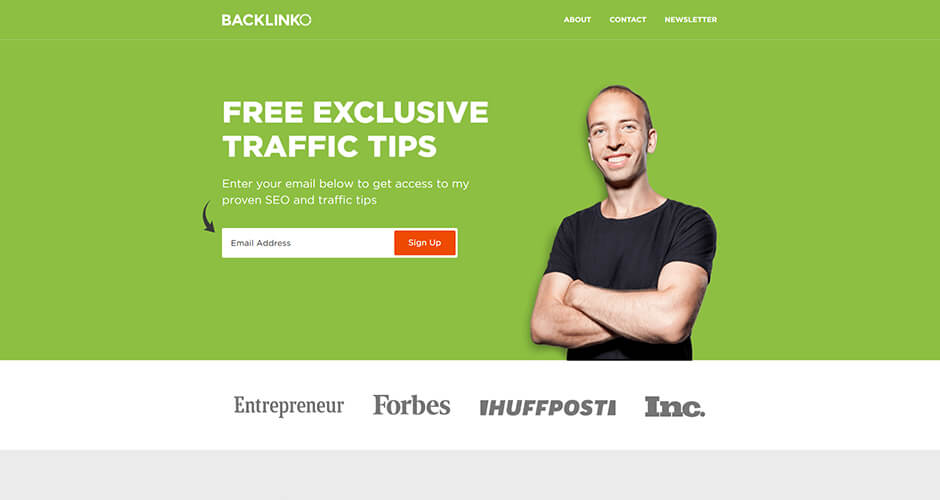 Founder: Brian Dean
If we had to describe this website in a phrase, quality over quantity would be it! While a bunch of other SEO and digital marketing websites are focused on publishing as much content as possible, Brian has a different approach. We won't lie, we dig his style. Keeping up with Backlinko should pretty much be on every digital markers to-do-list because when a new blog goes live, you best believe it has everything covered about that particular topic. Plus, not to mention, we also really appreciate the style of his posts, loaded with both actionable tactics and data-backed case studies. Talk about a one-stop SEO shop!
Our suggested post: Google's 200 Ranking Factors: The Complete List (2019)
Co-Founders: Dan Sharp, Graeme Radford & Jason Lock
As a company that values innovation and learning, the Screaming Frog blog is a great resource for us to help keep our employees that are not directly involved in the SEO world, up to date and educated on important news and updates. Although their frequency in publishing blogs is on the low end, they do make up for it by sharing extremely detailed posts. Just take a look at one of their recent posts - a guide to conducting a competitor analysis. (link to https://www.screamingfrog.co.uk/the-beginners-guide-to-seo-competitor-analysis/).
If you're really tech savvy and use their free or paid tools, this is a website you should keep up to date with as there's a lot you can learn to make your everyday SEO work more streamlined.
Our suggested post: How Accurate Are Website Traffic Estimators?
Founder: Jason Acidre
If you're looking to learn about outreach-based link building, we've got the perfect website for you. Introducing Kaiser the Sage. However, we don't only stick around Jason's website for his link building articles. Other non-SEO related topics are also covered including the increasingly interesting world of content marketing strategies. Jason has indeed earned is spot as one of the most respected names in the industry and is perhaps most well-known for skyrocketing a website from 50k to 320k visitors per month using strategic link acquisition campaigns (talk about impressive). We'd definitely recommend keeping an eye on him.
Our suggested post: Evergreen Content: Complete Guide to Scaling Your Inbound Marketing
Founder: Glen Dimaandal
Glendemands aka GDI is another great online portal for you to boost up your digital marketing knowledge, specifically SEO. A great thing about their blog is the diversity between topics inside the digital marketing world, from SEO to brand marketing. Glen, the founder of of Glendemands is a very close friend of Jason Acidre - owner of the blog we just covered above (Kaiser the sage). It goes to say that they often bump heads when it comes to inbound link building. Plus, from sharing their knowledge and experience with each other they're definitely one of the most experienced in link acquisition.
If you're looking for a place to find quality information about link building, then this a site you want to keep in your bookmarks. Just like Kaiser The Sage, you'll find a lot of detailed guides that you can implement into your link building strategy.  
Our suggested post: 12 Ecommerce SEO Mistakes You Might be Making
We can not emphasise enough just how vital both learning and putting those new learning into practice is inside the SEO sphere. Let's face it, no one wants to be the best marketer of the past. In the fast-moving digital space, change is the only constant you can expect and therefore we, as marketers, need to adapt, test and grow our practices. Reading a bunch of blogs from the industry's best is an awesome way of keeping up, after all learning is just the tip of the iceberg here. To be at the top of your SEO game, both testing and practising different SEO tactics are where we have learnt to put in the hard yards. 
We are a passionate team with a love for all things digital and get a kick out of giving our clients the best services possible. So, if you're looking for a team of SEO specialists in Perth that value and care about your business, pick up the phone and get in touch!