Top Qualities That Make A PPC Manager Stand Out
The world of pay-per-click (PPC) marketing campaigns is constantly changing as competition remains relentless. This means that the person managing these pay-per-click has to adapt constantly to the evolving technologies. Is your current PPC agency in Perth reliable? How can you tell that a PPC manager has the top qualities you need for your business? First off, you can check if your current return on investment is the ideal. If not, then you may want to check in with your goals and understand how your online marketing efforts are working for you and not against you in achieving the highest possible return on investment (ROI.)
What does a PPC Manager do?
A PPC Manager runs pay-per-click campaigns and manages your Adwords account as a marketing strategy. These professionals are well-versed in search engine marketing and also possess an analytical mind. 
Why you need to hire trustworthy PPC Managers
And what happens if you don't. Here's what happens when you don't hire a trustworthy PPC Manager: 
You might overload on your keywords

Your bidding can be set really low

Your ad copies won't come out that special
Believe it or not, your PPC campaigns don't need constant supervision like children. For as long as you find the right person to manage your campaign budgets which the value can be set closer to your daily spend. A person who is proactive enough to set up alerts or notifications if there may be any changes that could occur.
Top qualities that PPC managers need to have: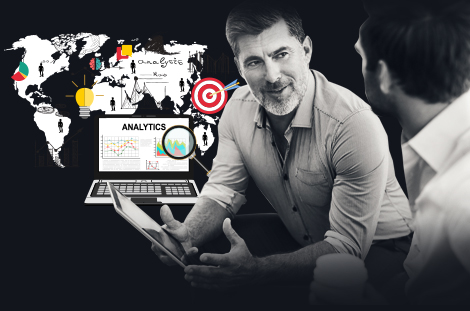 1. PPC managers need to be data-driven
All forms of marketing campaigns need monitoring through charts and data to recognise any chance of improvement in areas of low ROI. Data helps fortify any problem-solving skills or analytical thinking in recognising areas in our conversion goals that need more help. A PPC manager's deliberate planning is essential to be able to address any issues. PPC managers are also required to have the skill in analysing data, numbers, and statistics by interpreting them correctly and see areas of improvement. The ideal way of running several accounts at a time is to base those decisions on the accurate data you have at hand. Recalculating bid adjustments, making decisions on the right time to pause/change bids on keywords and when to change ad copy, etc. Data provides undeniable back up when explaining your reasoning to clients for making any decision.
2. PPC managers need to have a high level of expertise
A PPC Manager needs to have integrated experience in optimising and handling marketing campaign budgets. So the level of reliability in handling so many campaigns builds the trust that clients need in pursuing further marketing campaigns. Any form of dishonesty may result in losing the customer's trust, which may be difficult to gain back.  While facts and figures provide an overview of how campaigns are doing, they are unfortunately not enough. A PPC Manager should be able to know why his campaigns develop the way they do. It helps the manager recognise any areas of improvement. Recognising areas of improvement is something that requires highly experienced PPC managers.
3. PPC managers can embody a business-oriented mindset
Having a business mindset means that we have a clear understanding of the lucrative venture of our clients. The benefits of understanding the client's needs and business are far beyond delivering a successful strategy or an impressive level of client satisfaction. Instead, someone with the knowledge and technology in providing the client's needs in the business with a full understanding of their venture has more guarantee in being in a long-term partnership with them.
4. PPC managers have enough problem-solving skills
Any form of trouble can emerge at any point at any given time. Rethinking strategies and approaches as a way to solve problems is part of their daily work. When working on a task, the PPC Manager must be able to react promptly to new incidents. Even if this means they have to work a little bit longer from time to time. PPC managers must also continuously test and find better solutions to make both campaigns successful, but also improve them.
5. PPC managers are decisive
After finding a series of solutions to a specific problem, we come to a decision-making process in gaining good results. This means setting your goals and then following a clear path to achieving those goals. That includes how the budget is used, what keywords to target, and what needs to be done when some marketing campaigns are failing — in this way, deciding what will work from what does not will be easy for the PPC Manager. Accountability for those results is something to be expected from the PPC manager.
6. PPC managers need pretty dang strong organisational skills
A campaign needs to be sound and strategic, and this means it needs to be well thought of.  Leaving things for later will result in disorganisation and chaos that can translate to overspending or money loss.  A PPC manager has organisational skills that include:
You can start by sharing an action plan or roadmap with your clients on what you will be doing for their ROI.

Identifying the budget and their ideal ROI 

Organising a to-do list 

Setting up your notifications for important updates on how your plan is performing

Regular testing 
7. PPC managers are creatively strategic
Looking outside of the box to tap into the unknown in search of ideas. PPC managers can use these ideas in changing our approach to how we can tackle problems or fulfill their clients' requests.  Developing the eagerness to experiment with different and creative strategies has become an essential quality of a PPC Manager in today's digital world. It's through testing that the PPC Manager will discover what works and what is relevant.  8. PPC managers can communicate well A PPC Manager has to have strong communication skills because this role requires to be able to listen and communicate clearly. Having constant communication with others as well as immersing in forum events helps the PPC Manager acquire new knowledge to add to their credibility. This is apart from reading news and information on the changes of digital marketing which helps them keep up-to-date Without communication skills; it will be difficult for the PPC manager to understand the customer's needs, since meeting customer requirements keep clients happy.
9. PPC managers have a strong background in conversion optimisation
Someone with a strong background in Conversion Rate Optimisation has also been responsible for optimising the right traffic for product landing pages, so goal conversions are met, and leads are gained. Some CRO specialists can influence the platforms they make plans on converting; this means they can contribute to the changes in the platform interface's design, web architecture, written copy, usability, and engagement. They run A/B tests in gathering data on what strategies work and why others don't.  Now you can use the qualities expected from a PPC manager to help you develop a sense of knowing on what to find in a PPC manager and how your PPC campaigns are designed. However, while these qualities are now a reasonable thing to find in the majority of PPC managers, here are a few more qualities that will make some PPC managers stand out from the rest!  Why fit in When you can STAND OUT….
Qualities that make a PPC manager stand out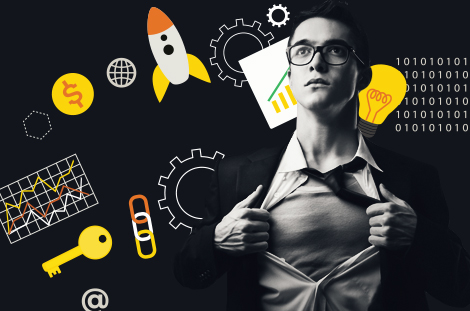 1. They are incredibly proactive. A PPC manager's proactive mindset is best expressed when overcoming situations of adversity.  A proactive mindset is an essential trait for success in this space. With the landscape constantly changing, the accounts you are managing will need new features or upgrades applied the moment there are digital updates rolled out for your client's business to gain a competitive advantage in their industry. Part of being a proactive account manager also means that you'll be conducting more tests in your campaigns to get on top of your results and to use the insight gathered to employ new strategies. One of the most important things that a proactive PPC manager can't stand to tolerate is having a stagnant activity on the accounts they handle showing that they are quite behind in any knowledge on their competitor's PPC advancements.
2. Because they are proactive, they aren't afraid to challenge existing strategies.
The courage to ask why shows how proactive PPC managers can be. If they're geared towards growth, then great PPC managers should be comfortable in constantly challenging the results of their PPC campaigns.  So let's try to become the best PPC manager in our way starting with these two questions:
Is my data valid, relevant and reliable? 
It's quite easy to miss out on trends or why these results are happening when we don't begin to question the quality of your data. Examining the quality of your data means that you also care about the broader picture of your client's business and that you regularly engage with the client to check if they know of any circumstances outside your efforts that might impact a PPC campaign. Due to so many uncontrollable events that can affect your PPC campaigns, it'd be best to source information about those factors from Google Analytics or Google Alerts. Tip For Greatness: Try to set up a Google Alert for your client's brand name to track the behavior of your PPC campaign. 
Are my PPC campaigns adherent to the latest industry advancements? 
Falling behind on any industry development will make a PPC job harder to do. I'm sure you can do better with more leverage. Here are some tips that can help you stay up to date:
Look into the headlines of Search Engine Journal and Search Engine Land by subscribing to their newsletters. 

You can subscribe to Dilate Digital's newsletter to get on top of your major competitors as we share more secrets no one else is aware of. 

Check-in on the insider information of AdWords

Make the most out of the perks of being a Google Premier Partner by conducting quarterly business reviews with your Google Representative. This is how we get the secrets no one else is aware of. 

Also, make sure to have fun learning about new features as they come out, so it doesn't feel awkward upon official use.
3. After challenging everything under the sun comes their willingness to take calculated risks. 
Taking the necessary risks in testing new strategies in your accounts will avoid making your accounts stagnant. This will let us discover what features work and the strategies that serve your PPC campaign's goals.
4. When taking calculated risks, PPC managers remain transparent and calm under pressure.
The brilliant skill of remaining calm under pressure makes a PPC manager standout from the rest. Staying calm gives you the headspace in getting to the root of the issue when something goes wrong. Identifying that issue and being able to have a clear discussion with your client about it brings more credibility to any plan of action on how to get things back on track. It's always better to admit and be upfront about any shortcomings rather than having your clients uncover anything wrong, themselves. Hand in hand with taking calculating risks is the need to be transparent with your client at all times.  Tip: Give them access to their AdWords account and full transparency in reports, so they have peace of mind on what's happening.
Final thoughts on the top qualities of a PPC manager
These qualities of PPC managers foster a long-term partnership with their clients and help become the change their clients seek to attain for their business. While these qualities are already common to all PPC managers, only a few of them can stand out when they brave the limits of what is expected of them and never cease to think out of the box!